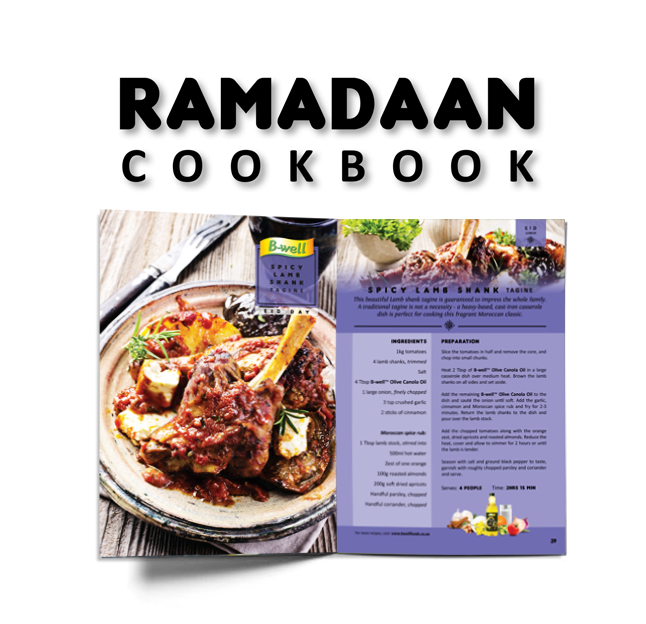 Enjoy the brand new B-well Ramadaan cookbook!
From Suhour, Iftar to Eid-al-Fitr we have got you covered some great recipes for this Ramadaan.
Simply enter your details below to receive your INSTANT download:
Enjoy our very first cookbook featuring over 15 fan favorites!
From soups, beer battered hake to chocolate mayonnaise cakes, this recipe book is guaranteed to bring out your inner foodie!
Simply enter your details below to receive your INSTANT download: